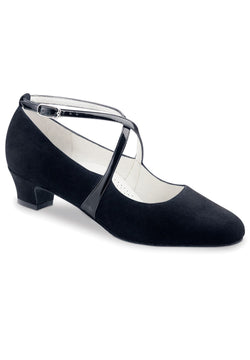 Werner Kern
Werner Kern Marina
The Werner Kern Marina is a social dance shoe with criss-cross straps and adjustable snap buckle. The rounded shape provides room and comfort for your toes for hours of dancing. Made in black suede with an easy-to-wear 3.4 cm heel (1.34").
UK sizing. Most of our customers go 3 sizes down from their U.S. dress shoe size.
Size suggestions are guidelines, not a guarantee. You may need or prefer a different size.