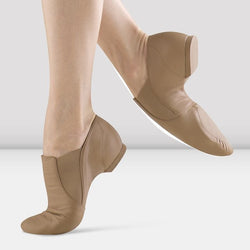 Bloch
Bloch "Elasta Bootie" Jazz Shoe
Elasta Bootie is the original leather jazz boot made up of half boot, half jazz shoe and features split soles and side elastic inserts. 

Suggested fit is same to 1/2 size up from street shoe size.
If your size is not currently showing in our stock, you can still order here. We get frequent deliveries, and will let you know as soon as your shoes are ready for pickup or shipping.