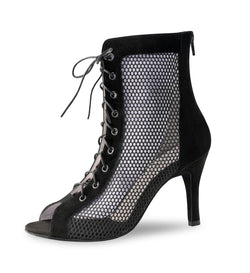 Anna Kern
Anna Kern 961_80 Regine-NEW
NEW! from the Anna Kern line of Werner Kern shoes- Regine is done in Black Suede with a lace up front and zipper back. Heels on this style are 8 cm (3.15"). UK. sizing. Most customers go down 3 sizes from their US dress shoe size.
If your size is not currently showing in our stock, you can still order here. We get frequent deliveries, and will let you know as soon as your shoes are ready for pickup or shipping.

Sizing suggestions are guidelines, not a guarantee. You may need or prefer a different fit.