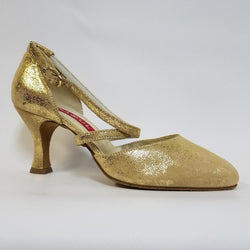 Paoul
Paoul 693_70R Fantasy Suede
A customized variation of the Paoul 693 in a beautiful gold fantasy suede, and with a 7 cm heel (2.76"). The strap runs around the back of the heel for extra security.
This is the last of a special edition series.  European sizing.
Made in Italy.
Sale items are final sale.